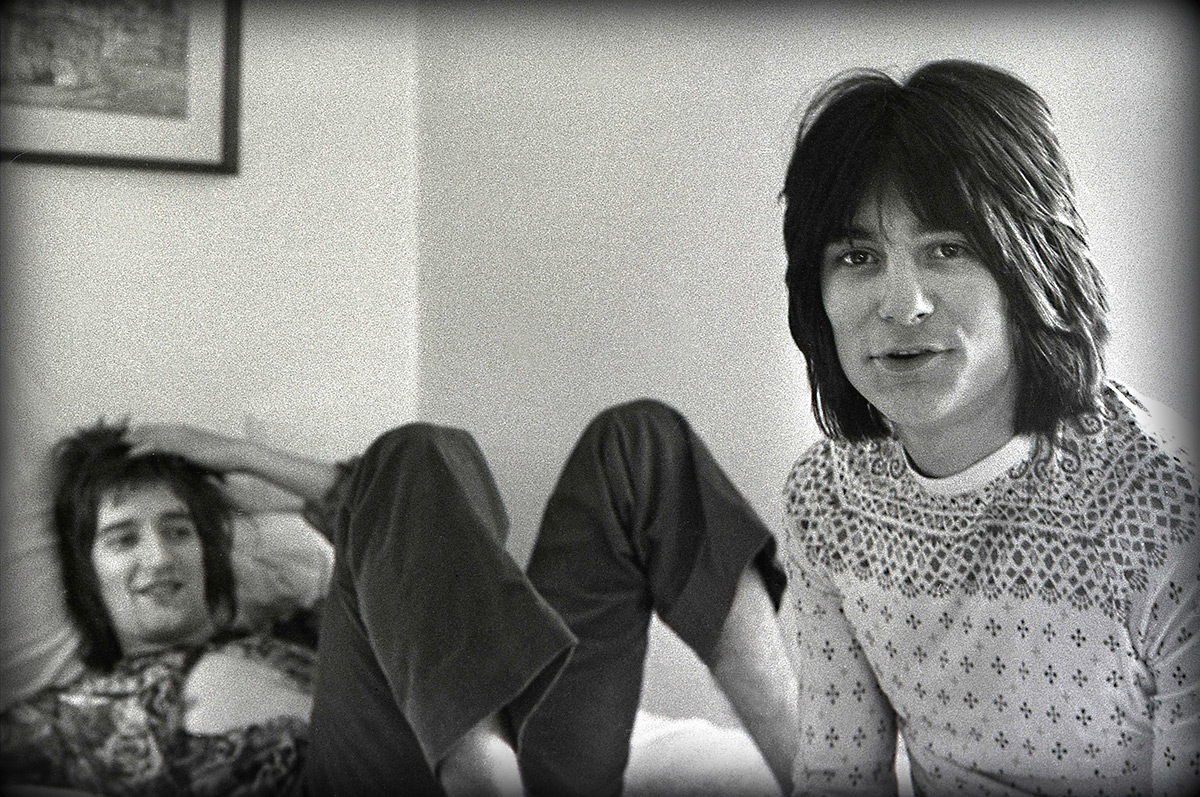 Musicians
Rod Stewart and Ron Wood
The Chambers Brothers were well known in the late 60's for their hit song "Time Has Come Today." They were one of the first integrated rock groups. This photo was taken in Boston for a magazine called Crawdaddy.
A message from Peter's Estate:
Photographs printed after Peter's passing will have a stamp on the back of them with the title, copyright date and signature from a representative of the estate who supervised the printing. There are still quite a few signed, original Peter Simon photographs available. It is best to email or call for availability and price.